Interest rate lows
Published November 26, 2019
---

Record low interest rates, with the official cash rate at 0.75% provide potential opportunities for some and a need for repositioning for others. In this blog Craig Benham, Forsyths Financial Services Principal explores the opportunities that may be at hand.
The impact of lower interest rates is felt by three main groups:
Home owners with a mortgage
Self-managed retirees
Small to medium business enterprise
Home owners with a mortgage
For those with a mortgage, the current interest rate lows are an opportunity to ensure you're saving money on your interest repayments. With attention to your repayments and your mortgage this period mean a saving of thousands on the total cost of the loan. It could literally knock years off your debt.
It's worth considering whether you can maintain your current payments to get ahead on your mortgage - rather than spending the reduced interest payments. You could even make the most of these low interest rates and pay extra into your mortgage to get ahead.
It's absolutely worth arranging a meeting with your bank representative to ensure the interest rate reductions are being passed on in your repayments and that you're getting the best possible deal from your bank.
If you query whether the rates are being passed on sufficiently and whether you are getting the best deal, you may wish to consider the possibility of refinancing your mortgage.
If you find a better deal, its worth running it by your bank to see if they'll match the rates or provide some incentive to stay with them. Don't forget to take into consideration the fees associated with refinancing and changing banks. Make sure you get some advice if you feel unsure about information you have been given.
Seek advice from your bank representative or broker for advice specific to your needs.

Self-managed retirees
At a recent Forsyths client event held in Gunnedah a client made a comment that really resonated with me. It's something I'm reminded of every day when I speak with clients planning for retirement and those with self-managed superannuation funds.
The client commented, 'Never, never when I was planning for my retirement did I ever think interest rates could be in the vicinity of where they are now. Worst case I thought they could be at 5%'.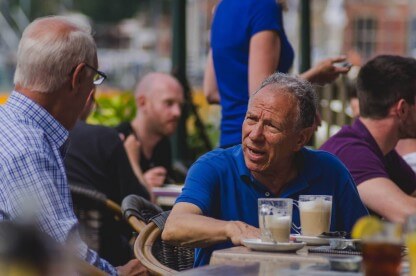 The unprecedented interest rate environment means that previously worthwhile term deposits and bonds that offer investors liquidity and relatively low risk now offer lower returns. The result is that many retirees are looking for investments that offer greater returns that can only come with additional investment risk.
So what can be done?
The good news is that there are a range of options that can be considered as part of a diversified portfolio suitable to your preferred risk tolerance. With ongoing record low interest rates impacting returns, comes the need to reassess the way we invest.
A change in investment plans may assist investors to stay on track with their wealth accumulation. For retirees, it could mean improvements to investment cashflow which may help to meet requirements over the longer term.
If you're wondering which options are available to you or you're concerned about lower interest rates and their impact on your financial plans, please feel you can get in contact with our team.
Interest rates and Small Business Enterprises (SMEs)
Interest rates landed above 10 percent for the first time in 1974, from there they crept up until they reached 17 percent in 1990.
The concept of paying this much interest for small business loans is startling, that's why it's important to get the most from low rates now.
Current rates mean that small businesses may stand to save thousands on repayments and years off the duration of their business loans. Finding the time when you're the master of all things within your business is difficult – but finance brokers are becoming more common for small businesses to engage to assist them with finance applications and negotiations.
Low rates along with the fallout of the Royal Commission into the banking sector have also resulted in evolving borrowing opportunities for small to medium businesses.  The larger banks and lenders now have the company of smaller Banks offering specifically tailored loans to small to medium business.
It's certainly a consideration to plan when reviewing loans with your Bank representative or broker.