Published November 7, 2019
---
Communities digging deep in dry times
Its dry times – but we're seeing clients who are resilient, who care about their communities and are working to build and protecting our regional lifestyle.
Forsyths has enjoyed being proud supporters of local events in recent months.
The New England North West is a strong economic community that has weathered these times before … and we'll continue to do so.
---
Blackville Markets
Blackville Community Markets were held on the Sunday 20th October at Blackville Public School.
Forsyths is a regular sponsor for this event, and we're delighted that this year brought another beautiful day in the heart of the Liverpool Plains.
The market featured market stalls, artwork, gourmet foods and local produce.
Some of our team enjoyed catching up with clients, the music and outdoors.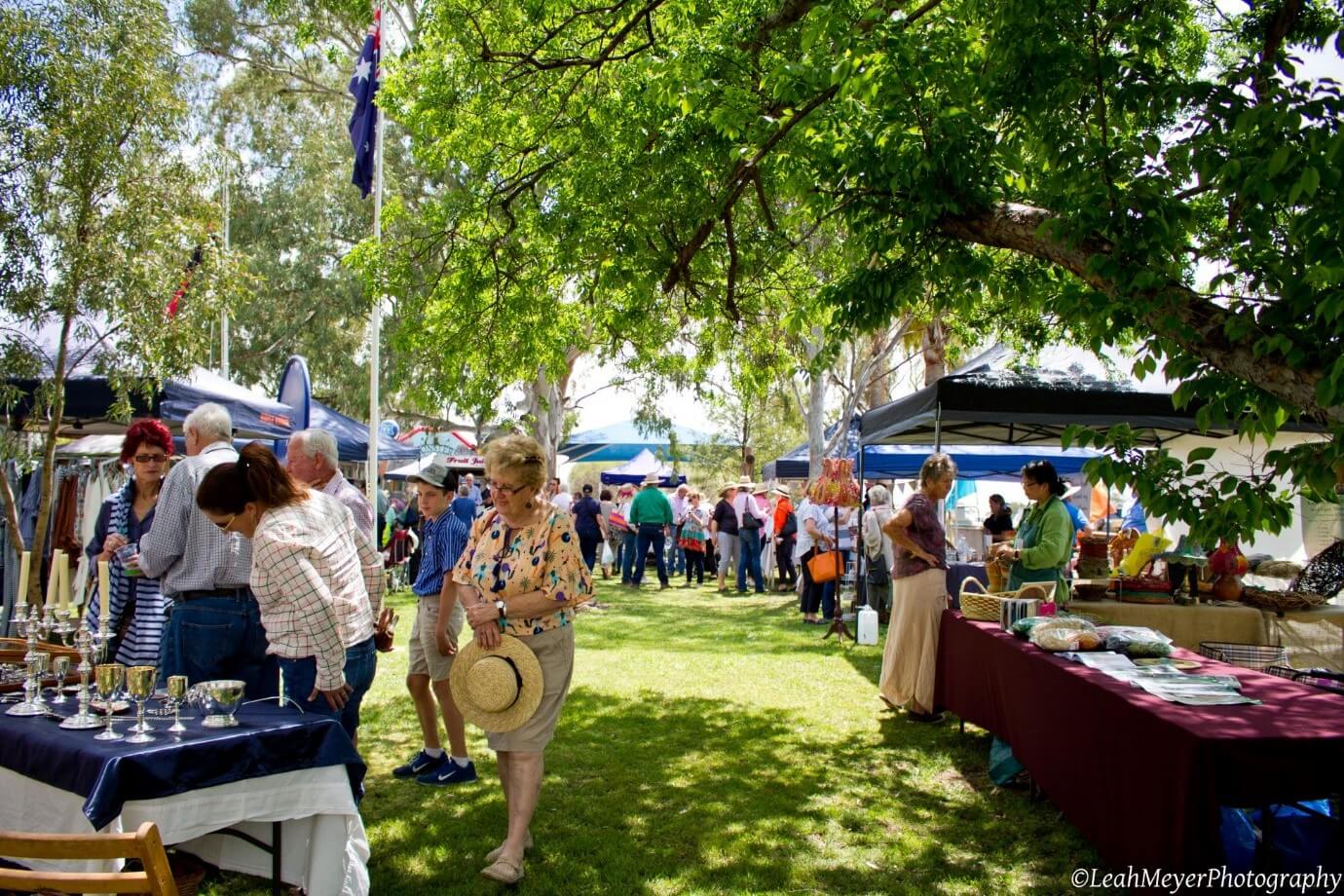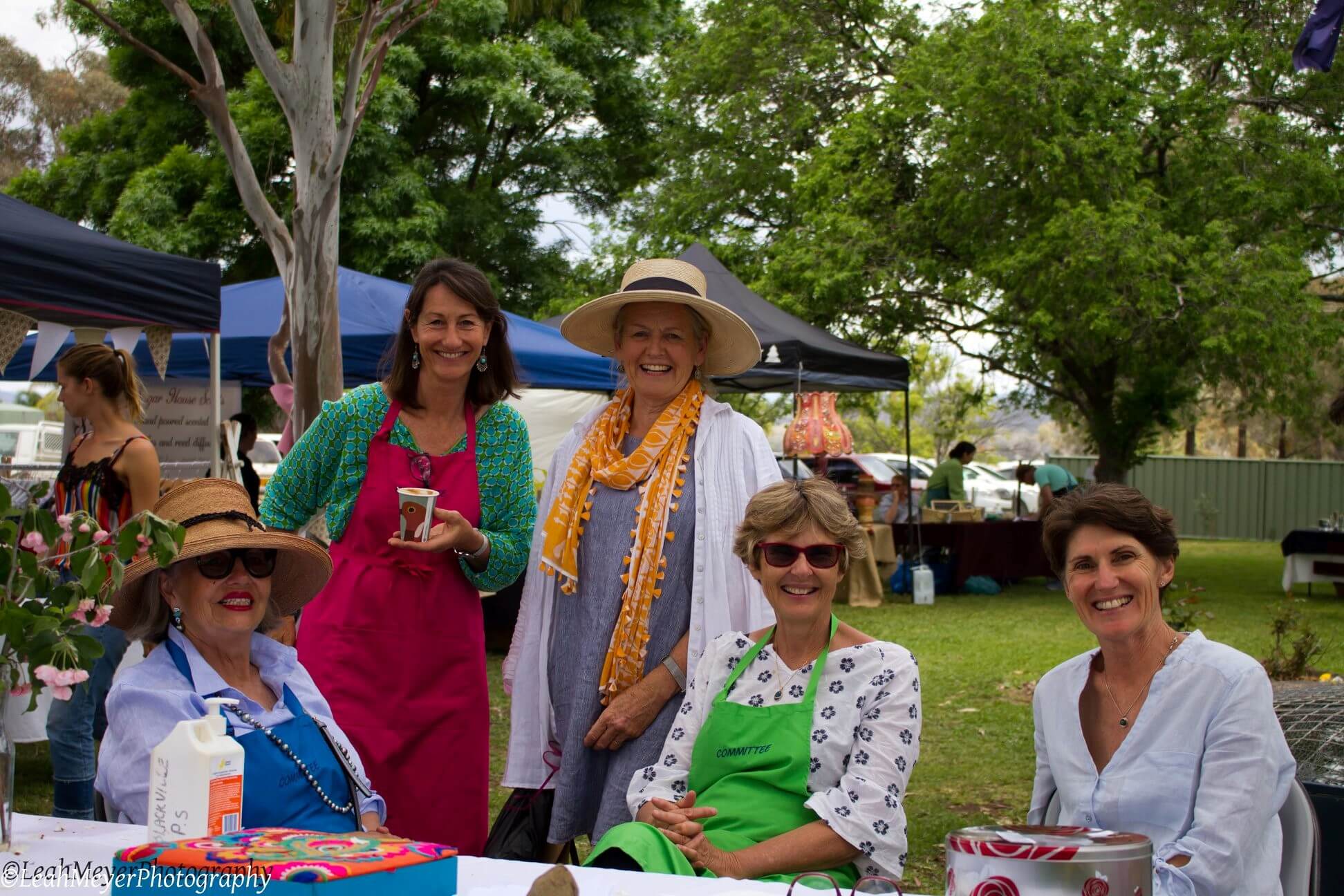 Blackville market day (L to R) Rosemary Nankivel, Sue Anderson, Trine White, Sue Wilmott and Caroline Cudmore.
---
The Forsyths Foundation
The Forsyths Foundation has provided $10,000 to local charities and community groups in our region this year. The Forsyths Foundation is made possible by the kindness of our team.
Our employees commit a percentage of their pay every fortnight to help community projects in the New England North West. Our Principals match these funds resulting in approximately $10,000 every year directed to our communities.
This year our team are proud to support:
Inverell – More Than Awareness – mental health education
Armidale – Armidale Women's' Shelter and Support Service
The White Elephant Ball Tamworth – youth mental health education
The Cancer Council Tamworth – accommodation for remote families receiving cancer treatment in Tamworth.
Gunnedah – Riding for the Disabled Gunnedah
Coonabarabran - Coonabarabran Cancer Support Group
Thank you to these groups, their volunteers and staff who make our communities kinder, more supported and more connected.
https://www.nvi.com.au/story/6246284/forsyths-donation-helps-gunnedah-rda-to-keep-surviving
https://www.northerndailyleader.com.au/story/6261664/a-little-change-goes-a-long-way-to-improve-youth-mental-health
https://www.armidaleexpress.com.au/story/6246775/forsyths-donate-to-womens-shelter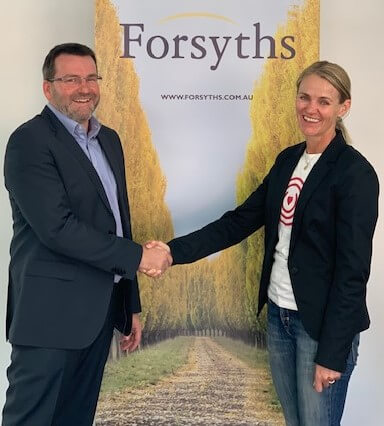 ---
Tamworth Meals on Wheels - 5000 meals a month
Forsyths Principal, Phil Bolton is the Honorary Treasurer of Tamworth Meals on Wheels.
Phil has fulfilled this role for more than ten years and has recently introduced Forsyths Business Services Manager, Emily Fritsch, to the organisation as well.
The pair have been recognised by Tamworth Meals on Wheels for their extraordinary contribution to the service.
'We became involved with Tamworth Meals on Wheels when it was difficult for the volunteer organisation to find an accountant to help them with their growing demand.
"We've met once a month for ten years to discuss the running of the not-for-profit and to work on the best way to keep cost of the service down so we can help as many people as possible.
"Meals on Wheels doesn't make any money – our goal is to be as financially savvy as possible so that our community can benefit from our regular volunteer visits and homely meals,' Phil said.
Tamworth Meals on Wheels operates from a commercial kitchen on Goonoo Goonoo Road.
They are totally volunteer run and are always looking for drivers and kitchen help.